Things to Do Near Oakville, MO
Located less than 15 miles from Hunter's Ridge Apartments, the Budweiser Brewery Experience is a must do experience while in the St. Louis area! The brewery first opened in 1852 by Adolphus Busch and is now designated as a National Historical Landmark District as they have 3 National Historic Landmarks at the brewery. The brewery is located right off of the Mississippi River and old natural cave formations that were used to keep the beer cool before artificial refrigeration was created.

Tours are free to the public and those who are of legal drinking age can enjoy 2 free glasses of any Busch product in the Hospitality Room. You can also see the famous Clydesdales in their exercise field and the carriage house.

Visit today to see first hand how Anheuser-Busch brews their beer and all the timeless traditions they still utilize and celebrate today.


1200 Lynch ST St. Louis, MO 63118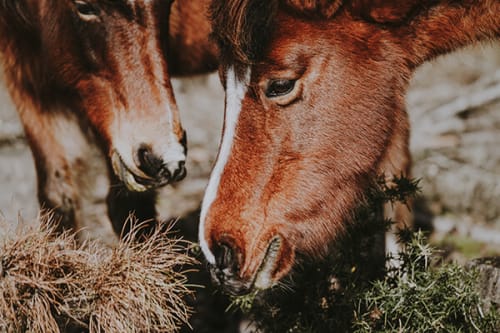 Grant's Farm is a popular tourist spot in St. Louis. It is located less than 10 miles from Hunter's Ridge Apartments and is fun for the whole family!

Grant's Farm offers an array of attractions. They offer several farm tours, such as the Budweiser Clydesdale Experience Tour, Deer Park Safari Private Tour, and the Origins of Grant's Farm on the Estate Tour. One of the most popular tours is the Clydesdale Experience Tour as you will get to see what it takes for a Clydesdale to make the hitch and become a Budweiser Clydesdale. You will tour the stables and look into their daily operations, such as their training and daily maintenance. The tour takes about an hour and a half to complete and is all walking, so please wear comfortable shoes!

There are also several other attractions, such as Grant's Cabin, Deer Park, Tier Garden, and The Bauernhof. Visit today to see what all Grant's Farm has to offer!


10501 Gravois RD St. Louis, MO 63123

Looking to blow off some steam and have a great time with friends or family? Check out The Axe House! Located about 15 miles from Hunter's Ridge Apartments, The Axe House provides a great atmosphere for all ages! It is completely indoors, so weather is not an issue! You can bring your own food and drinks if you would like to, including beer or wine.

They have a variety of weapons to choose from such as hatchets, ninja starts, knives, throwing cards, tactical axes, custom axes, tomahawks, and two headed axes.


20 Meramec Valley Plaza Valley Park, MO 63088

The Magic House is a 60,000 square foot museum full of fun and exploration for kids! Located about 12 miles from Hunter's Ridge Apartments, this is a perfect outing for all families!

They have several rotating exhibits such as Hot Wheels: Race to Win, Sandcastle Beach and Argentina' Ninos. Exhibits rotate, so make sure to check their website out before visiting to see current and up to date information for the exhibitions. Their permanent exhibits are Wonder Why? Early Childhood Learning Lab, Children's Village, Waterfall Patio, Nature Play, STEAM Center, Canfiled Station and more!


516 Kirkwood RD St. Louis, MO 63122

Want to experience all the amazing food St. Louis has to offer? Book your Eat Saint Louis Food Tour today!

Currently, they offer 3 different food tours and are about to add one more. The current tours are Maplewood Food Tour, Taste of Hill Food Tour, and the Historic Soulard Food Tour. On this tour you will tour the nation's first Green Dining District and Route 66 businesses. This tour is also vegetarian and vegan friendly. The Taste of Hill Food Tour will also take you to 6 different restaurants that will provide tastings of Italian foods. The final tour is the Historic Soulard Food Tour. This tour will take you to 6 different restaurants with 11 tastings. On this tour you will try many foods from Mexicali street food to wood-fired wings.

Book your tour today!


5348 Devonshire AVE St. Louis, MO 63109

TOP 5 AMAZING PLACES TO EAT IN OAKVILLE
Oakville is right outside the historic city of St. Louis. They are known for baseball, beer, and the famous St. Louis Arch. This has made Oakville a driving force in culture, community events and entertainment. As a result, the city's dining scene is an eclectic fusion of local tradition and international flavor. These five must-try restaurants define Oakville's culinary culture, from laid back bistros and cafes, to innovative food served in luxury settings.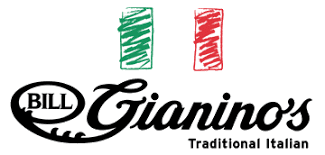 Italian, Family Friendly
Bill Gianino's is a traditional Italian restaurant located in Oakville, MO. It first opened in 1975 and all recipes were handed down through the family of Bill Gianino's. When visiting we recommend starting your meal off with the appetizer platter to share and then order the baked rigatoni for your entree. Stop in today to see why they are one of the highest rated Italian restaurants in the area.
4571 Chestnut Park Plaza #3135 St. Louis, MO 63129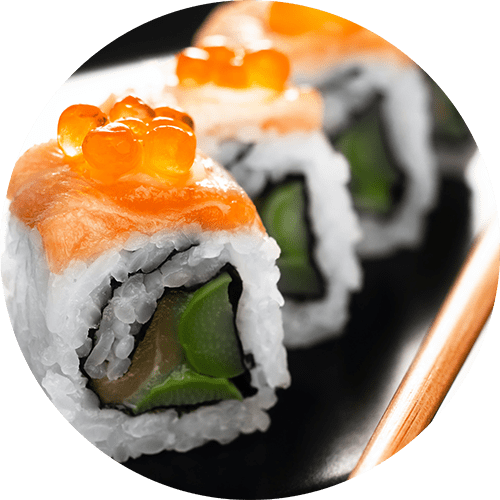 Japanese, Sake, Beer
If you are looking for an authentic and delicious Japanese meal, check out Sushi Sake. They are located in a convenient location with affordable pricing. They have a very large menu with food such as soups, salads, sushi rolls, fried rice, and more! Check them out today!
4418 Lemay Ferry Rd St. Louis, MO 63129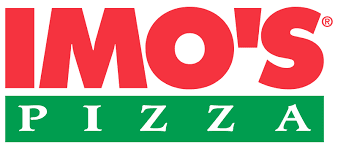 St. Louis style pizza
Imo's serves delicious St. Louis style pizza. Imo's is family owned an operated restaurant that has now grown to over 100 stores. All ingredients are fresh and of the highest quality. We recommend the creamy garden garlic pizza or the deluxe pizza.
6197 Telegraph Rd St. Louis, MO 63129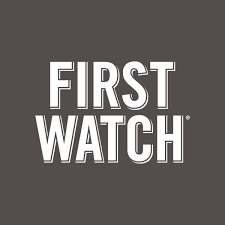 Breakfast, Brunch, Lunch
If you are looking for the best breakfast in Oakville, check out First Watch. They offer traditional breakfast as well as healthier breakfasts such as the power wrap or the sunrise granola bowl. Check them out today!
5646 Telegraph Rd Oakville, MO 63129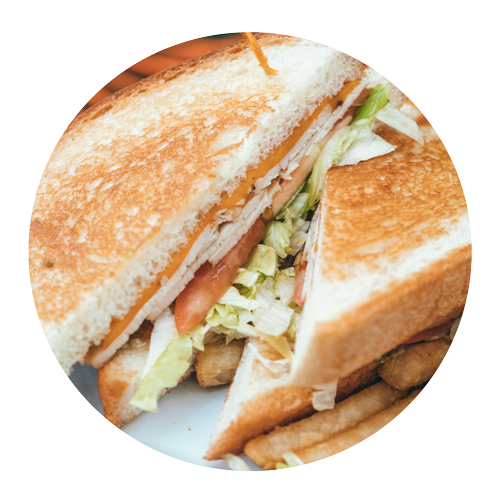 Greek
Looking for good Greek food? Check out The Gyro Company today and experience the culinary tradition of Greece. Their menu consists of staples such as Gyros, pita pizzas, subs, and much more waiting to be explored!
5496 Baumgartner Rd St. Louis, MO 63129


Testimonials
This is a great place to call home! I love the location and the apartments are really nice. I love having my own washer and dryer- I always hated having to leave to do laundry at my last place. The staff is friendly and maintenance has always responded promptly whenever there was an issue. And they just added a new dog wash I can take my puppy to- so convenient!

- Anonymous
I've lived at Hunters Ridge for the past year, and I absolutely LOVE it here!! The area is so quiet, and peaceful. The pool is always beautifully sparkling, and clean! Very pet friendly with lots of trees and grass to walk my puppy!!

- Google Review
5 Star Review - i have now lived in two different apartments here. after moving out of my first apartment, i cleaned the place and left it In good shape, and my full deposit was returned quickly- not like some places that nickel and dime you for normal wear & tear that is beyond your control. the front office staff has always been welcoming, friendly, efficient, and pleasant to deal with.

- Google Review
5 Star Review: Wonderful community and wonderful staff.

- Google Review
Kristen is the best! We knew we wanted to live here once we spoke to her. She answered our many questions before move in and told us everything we wanted to know! I would definitely recommend having Kristen as your leasing agent. The apartments are also very nice — super spacious and clean! Thank you again Kristen for all your help

- Facebook Review
We have been blessed to love here for 2 years and have loved our experience. Great crew, great team! Thank you hunters ridge for our lovely home.

- Google Review
5 Star Review: This apartment complex is super pet friendly. Everyone is friendly and quick to respond.

- Google Review
Everyone is super friendly! A very pet friendly complex and its quiet. The apartments are nice and comfy. People are following COVID guidelines well.

- Yelp Review
5 Star Review: Staff is very friendly and the maintenance crew is the best! Lots of parking in the lot and on the street. Very close to both the Arnold Commons and South County mall. So it

- Yelp Review
The maintenance guys are awesome. Bill fixed a leaking faucet today. Was done in no time. All the maintenance guys are friendly and professional.

- Facebook Review
5 Star Review: I have lived in a one and two bedroom apartment here, and I have absolutely loved both! The office staff is amazing -- very sweet and helpful, and the maintenance staff is always on top of things in a timely manner. The complex is beautiful, and it is a very cozy place to live.

- Google Review
I have lived in a one and two bedroom apartment here, and I have loved both! Everyone in the office is super sweet and helpful, and the maintenance team is great!

- Facebook Review
5 Star Review: Very nice community. The staff at the leasing office is wonderful, especially Kristen Mooney the manager! They really work with you during these hard times! Best Place ever!

- Google Review
5 Star Review: Very nice community. The staff at the leasing office is wonderful, especially Kristen Mooney the manager! They really work with you during these hard times! Best Place ever!

- Google Review